SECRET
PSYCHOLOGY CLUB
WEB PAGE
"Attention Professor Robinson..." (lost in space, get it!)
We have a "new-new" message board. The "old-new" message board wasn't working so good, so we went to the "new-new" message board. Future versions may include the "really-new-new" or the "newer-than-new-new", etc.

Click on the spinning image, you will be connected to the message board. You can read announcements of upcoming events, dates of meetings etc. You can also leave message for me, people in class etc. Feel free to leave anything and respond to any message you read. Everything is right there on the message board. It's a great way to stay in touch. Remember, it's your message board, put anything you want on it.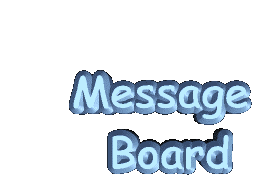 Here's a picture of "The Man" Carl Gustav Jung. Click on his picture for Jungian Info.






Jung's Psychological Commentary of the Tibetan Book of The Dead


Read Jungs thoughts on the following subjects, click away...



Here's a paper on the
Magician Archetype, you'll find it interesting, a good first look at archetypes



Existentialism Study Guide
Self-Actualization Study Guide



R.D.Laing

, ...psychiatrist, existentialist. Do we damage our children with competition?


Schizophrenia Power Point Presentation
Cognitive Dissonance and More
Freud's theory...defense mechanisms...etc.
Piaget...Erickson...Kohlberg...more
Memory
Piaget's Stages
States of Consciousness...Sleep
Existential Psychology
Zimbardo Experiment
Classical Conditioning Paradigm
Social Cognition
Enculturation ...Some Ideas

WebMaster...PsycTeacher...Quarterback
Click on picture to see my stuff...